OUR TEAM
This community is led and maintained by full-time staff who give their lives to the task of journeying with students on this campus to discover and build a deeper relationship with Jesus.
When school is in session, we have a group of student leaders who have committed to serving this community in a more hands-on way. They lead our Community Groups, student Music Team, volunteer massive amounts of time to help our Grow Trips & Initiatives, and are responsible for spearheading many of our other events.

Eli Phillips
Hola! My name is Eli & I don't speak spanish, but it would be cool if I did. What I can do though is a cartwheel, talk like Kermit, cook a mean grilled cheese, & I was the lead in my kindergarten musical. Also one time I got the Chick-Fil-A employee to say "you're welcome" instead of "my pleasure". I am also a Junior studying to be a Math Teacher.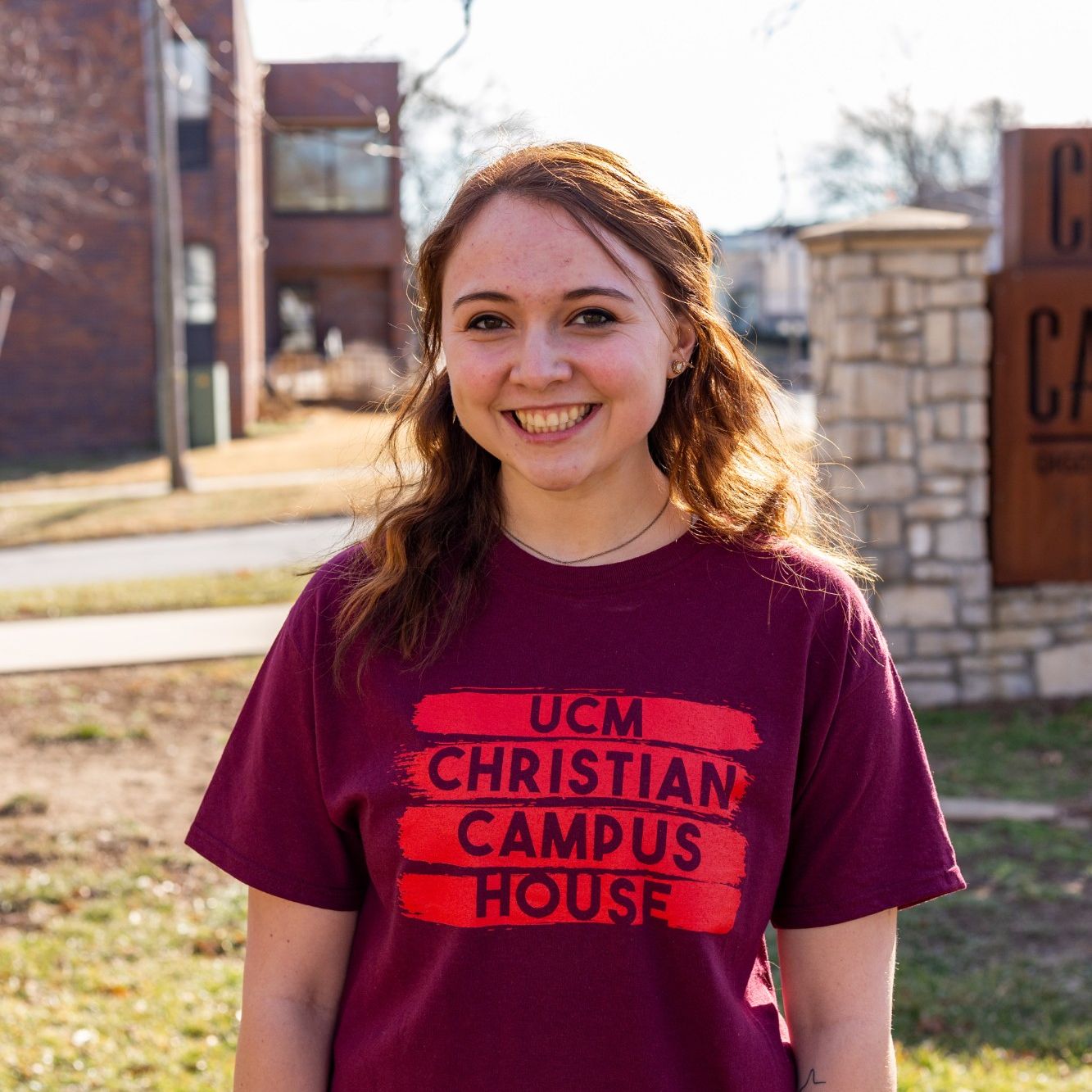 Vicki Swanson
Hey everyone! My name is Vicki Swanson & I am a Communications student at UCM. I have a big heart for people, the arts, writing, fitness, travel, new adventures, & this mind-blowing Earth that God created & gives us the opportunity to experience. I love to laugh & my friends appreciate that I always find their jokes funny, even when they're not. CCH has been my first real experience in a community of Christ-centered individuals & it has majorly impacted my faith, relationships, & life for the better. I am so excited for the opportunity to serve in this community alongside so many remarkable people.
Abbie Nastasi
Hello everyone! My name is Abbie Nastasi. I am a junior studying Early Childhood Education and hope to one day teach kindergarten! I love reading, writing, and theater! I was the president of my drama club for 2 years in high school! I have been a part of the CCH community since Fall 2018 and have loved every single second of it. If you need someone to talk to, I'm always there (you can probably find me at CCH). I'm excited to see what God has in store for me and the rest of my friends!
Noah Bruce
Hi my name is Noah Bruce & I am a Junior Nursing major. I recently changed my major from Biology so I have two more years left. When I'm not at school or doing homework I enjoy going on runs with friends, playing board games, & watching way too much YouTube. My favorite part about CCH is how the community is growing & supporting each other continuously. I would definitely say CCH has helped mold me into the person I am today & I couldn't be happier.
Regan Seba
Hey there! My name is Regan Seba, and I'm pumped to be on leadership here at CCH this year! I'm a nursing major, music minor, chronic overachiever, and lifelong reader. I love traveling. I hate green beans. I'm always picked last for anything athletic. I drink an absolutely concerning amount of coffee. On a normal day you can probably find me napping in a practice room, hanging out at CCH, or drinking coffee at Old Drum. I'm so excited to dig deep this year and see what God does!
Alex Beffa
Hello! My name is Alex Beffa! I am a Junior majoring in Marketing. I enjoy talking about, playing, or basically anything that involves soccer. I also enjoy singing & dancing, don't play Mamma Mia or The Greatest Showman unless you're ready! I can't wait to see what God has in store for CCH this year!
CCH Student President: axb91780@ucmo.edu
Jamie McGovney
Hey... it's ya boi Jamie, or Jam, or James... whatever you prefer I guess, definitely not Jimmy though :| Anyway, I'm a Junior studying Software Development and going for a minor in Cyber Security. I'm pretty chill and am really easy to get along with so please don't be afraid to come chat it up. I'm new to the whole leadership role but I am so excited to be growing and developing a relationship in community with you and of course God! If you EVER need prayer or anyone to talk to, hit me up! Until then, Shalom!
Shannon Friel
Heyo! My name is Shannon Friel, I'm a sophomore at UCM studying Elementary Education. I come from a big Army family and have lived/traveled all over the world! I love watching movies, rocking out to music, and making a mess baking. I'm a community group leader here at CCH and I am so happy for the opportunity! CCH has made such a big impact in my life and I'm so excited for the upcoming year!
Trace Forster
Howdy, my name is Trace Forster. I am a Junior & I'm studying Computer Science. I like Escape Rooms, Games, Music, Cooking and also Eating. I have always been involved in church my whole life & I'm so glad to have been able to connect here with the people at CCH to make a second family. I can't wait to grow closer with the community groups & God this year. See y'all in da boof
Austin Bechler
Shalom! My name is Austin Bechler and I have been at CCH since I was stationed at Whiteman 3 years ago. Along the way, I have had the opportunity to meet a ton of people, lead community groups, and even had the opportunity to give a couple sermons! I will be transitioning out of the Military in the Fall and pursuing a degree in Business Entrepreneurship and Social Enterprise at UCM so I can continue to be a part of this amazing community. I look forward to meeting you and unlocking the potential of what God has in store for your life
Brett Hoy
Hi everyone, my name is Brett. I'm a Junior here at UCM studying Finance. I am originally from Lee's Summit. One day I want to own my own business and use it to somehow spread the love of God. I love serving and that is why I am an Event Set Up leader. I am excited to meet all the new friends at CCH.
Kaylee Russell
Hey I'm Kaylee! I'm a sophomore Art Education student. I am the creative team leader and a community group leader. I love painting, reading, and road tripping! Connecting with people is one of my favorite things. CCH has become my home away from home and I'm excited to see God work here this school year!
Savannah Bennett
Hey everyone! My name is Savannah Bennett. I'm a junior at UCM studying Early Childhood Education! A few of my favorite things are camping, coffee, and spending time with friends & family. I've been involved with CCH since my freshman year, and God has used this community to grow me in many ways! I'm so excited to see how God will work in the coming school year!
RJ Appleberry
Howdy folks, my name is RJ Appleberry, and I'm a junior majoring in Events Marketing and Management. I love my dogs, the great outdoors, and all things music. I'm super excited to serve and be a group leader, as well as talk about football with the boys (and anybody else).
Briley Blessing
Hello there & Shalom! I'm Briley Blessing as you can see. My hometown is the city of St. Joseph, MO (born & raised). Currently I am a Junior with a passion for animals, which is why I'm majoring in Agriculture with an emphasis in Animal Science. I own two beautiful golden retrievers and a Golden Doodle named Chloe & Charlie, & Groot (I have many pictures & stories to share). I love painting, even though I'm not good at it, horseback-riding, camping, reading books (especially the Harry Potter series), eating (I bring food everywhere, you'll see), & the occasional video game (come find me & we can nerd out). I also have an arsenal of shoulders to lean or cry on, I'll be there if you need a friend in Christ. God is good & He never fails to prove it. I'm ecstatic to lead others to see His greatness & know His love!
Nehemiah Deason
Hello, my name is Nehemiah. I'm currently a Senior studying Computer science. I'm a huge geek. If your hobby or interest is slightly nerdy or uncool, there's a high probability we could talk about it for hours. I also have some less nerdy hobbies including cooking, rock climbing, and tennis. I will be one of the leaders for CCH's Worship Team. My mission is to make everyone feel included and comfortable enough to worship and fellowship alongside each other, and I look forward to accomplishing just that.
Josie Phillips
Hi guys!! My name is Josie Phillips, I am a sophomore, double majoring in marketing and psychology, and I am super pumped to help lead community groups this year! I was chased by a goose in not one but two 5Ks, I'm terrified of ladybugs, and I could not be more excited to connect, grow, and laugh with everyone this school year!
Brett Spilman
Hi everyone! My name is Brett Spilman and I am a Senior this year. I am currently working on my Drafting and Design degree. I enjoy meeting new people and learning more about what makes them so awesome! Some of my hobbies are playing video/board games, listening to music, and hanging out with friends. I am looking forward to learning more about my community group this year. I can't wait to see what God has in store for not just me, but for my community group and CCH! I hope to meet you soon!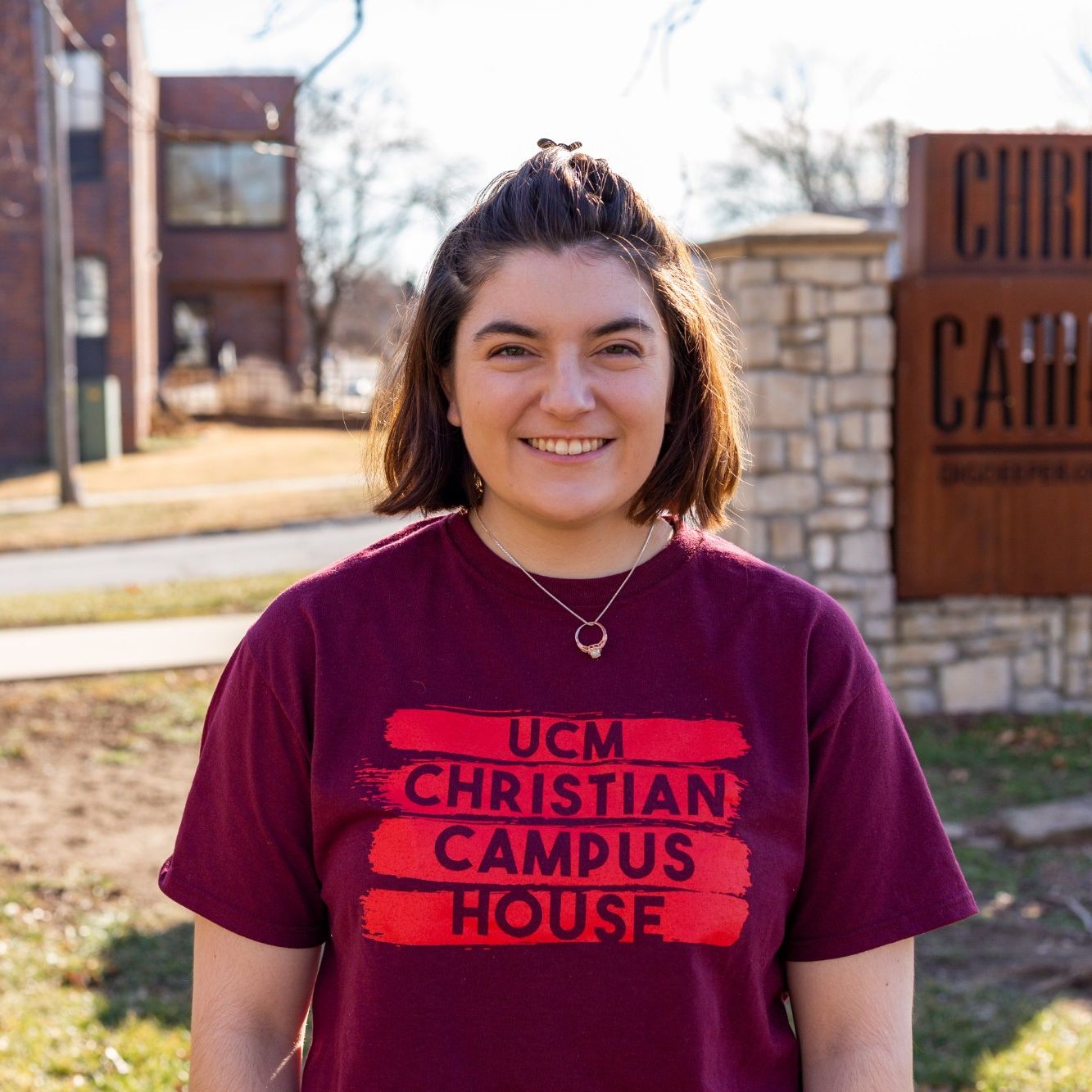 Jordan Turner
Bio coming soon!