This community is maintained by full-time staff who give their lives to the task of helping students on this campus find their way back to God. The setting of vision and guiding the students through it is maintained by this group.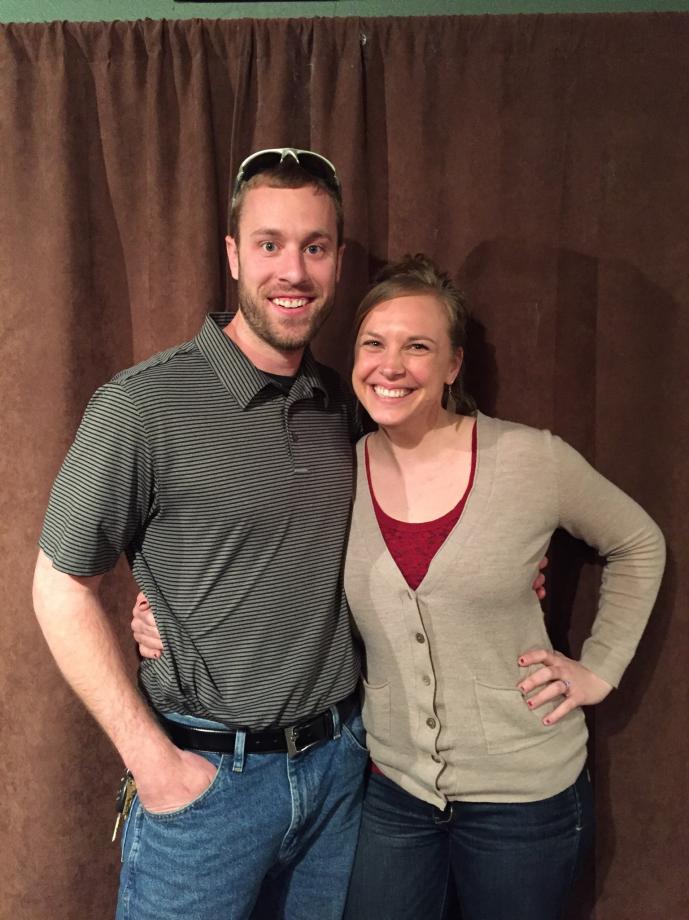 Daylen Brandes - campus minister
Email: dbrandes@digdeeper.org
Both an alumni of UCM and the Christian Campus House, We are thrilled to be a part of the Warrensburg community to invest in the college students yet again. Daylen officially joined the CCH team in June 2016 and was a full-time intern from years past (2011-2013). He loves keeping active and also greatly enjoys getting around a table to play some board games. Nadine Brandes is excited to share life with the ladies also and blessed to build friendships with them. She loves to adventure, read, and continue in her other calling--writing Christian fiction books. With a love for the Lord and a heart for ministry, the Brandes family has follwed the calling to authentically invest their lives in others.

Virginia Sackett - financial secretary
Email: sackettvirginia@gmail.com
picture and more information coming soon...
Katie Danforth - full-time intern
Email: k.danforth4@gmail.com
Katie Danforth is a recent graduate of the University of Central Missouri and is very excited to officially be on staff as of June 2017. She received her Bachelor's of Science Degree in Professional Photography with a minor in Sociology. During her time at UCM she experienced a type of community within the Christian Campus House that made her want to dive head first into all things CCH. Becoming a resident of CCH, encountering CCH grow trips, joining the Leadership team and co-leading small groups, serving through different creative vessels, and now joining the staff of CCH as an Intern.
Katie is from rural Northeast Missouri. In her free-time you can catch her dreaming up her next adventure, roaming thrift shops, attending countless concerts, and admiring people's stories through conversation, books, movies, or photographs.
With the experience of being a student under her belt, Katie cannot wait to see the rad things that God is going to do within this next adventure here at the Christian Campus House.
If you are interested in helping financially support Katie in her role at the Christian Campus House, please
go to our giving page
. You may choose to either designate funds to her by mail or through our
online giving portal
.