Living Alternative Stories
During our 2013 Annual Banquet was largely themed around the saying "If you want to change society, then you must tell an alternative story." We exist to share God's alternative story with college students here at UCM, and we believe that in being transformed through it, they will go on to tell an alternative story of their own.
Read stories below of how recently graduated students have been changed by the story of God, and are now living it out themselves.
Angela Wall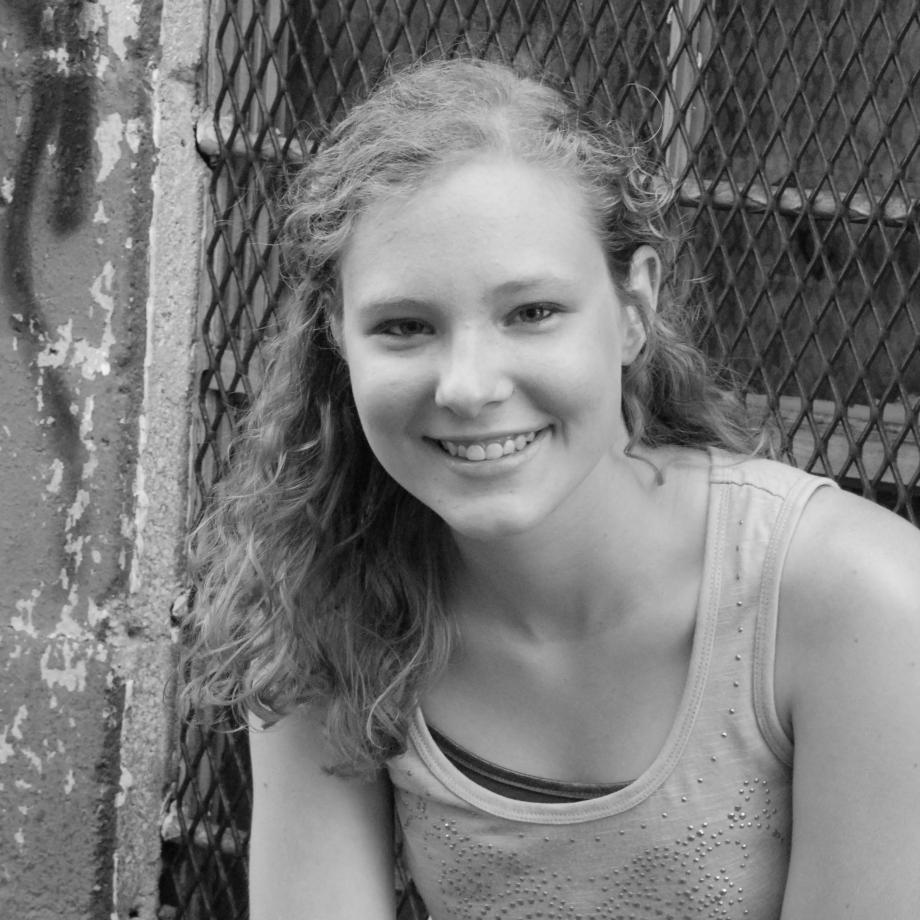 "I grew up in a town that was all about stereotypes. After being bombarded with these world-views for years, I had adopted these inaccurate ideas as truth, expressing them unconsciously with the people I encountered in everyday life.

I realized I was doing this [while talking with Meagan, a friend I met through CCH]. After a summer internship in Chicago where she interacted with homeless people, Meagan shared how God taught her that He loved these homeless people just as much as He loved her. It didn't matter how they got into their situation. God desired her to meet them right where they were at, expressing love and respect toward them because they are included in His kingdom.
This conversation helped solidify the fact that God's love has no boundaries. God does not believe in stereotypes, nor does He have prejudices... Since then, I have been experiencing this again and again through various events at CCH, whether it be mission trips or community groups or events like Project Community Connect. I am extremely thankful to CCH for giving me these opportunities and for the relationships I have formed with the people here. God has made me a more compassionate and loving person because of Campus House."


Kaytlynn Clemons
"I came to college as a poster child for Christianity... On the outside, I seemed to be a success, but on the inside, I felt like a complete failure. Shame and guilt from sins of my past haunted me daily. While I knew my good deeds wouldn't get me any closer to heaven, I thought they might bring me a step closer to being free me from my shame...

I had heard before there was a difference between being religious and having a relationship with Christ. At the Campus House, for the first time in my life, I encountered a group of people who lived this way.

I began to think about the story of God not as something that happened in the past, but something that was still happening. The story of the cross and God's mercy and grace is still being played out in our lives. As someone who struggles with perfectionism, this radically changed the way I viewed grace. Not only had God forgiven my past sins the moment I became a Christian, but He was actively forgiving each new sin... Through the Campus House, I have learned what it means to be free."
​
Andrew Sexton
"I grew up going to church, so going through the religous motions was easy, but when I came to college was when I had to figure out who God was to me and what it meant to have a relationship with Him. Through the highs and lows of my journey through college, Campus House was there to help process "finding my way back to God". It was through the CCH that I got plugged into the Casas Por Cristo, and helped find what I was passionate about.

Now I am graduating with a degree in graphic design and moving to El Paso to be a missionary for Casas, and like many of us Campus House people I also found who I am going to marry as well. If it was not for God telling me to walk into that weird house on the corner of Maguire street, my story would have been different; it allowed a spark to catch fire in my life and help me find the road that God wants me on, and to live a life for Him."

Jessica Willett
"Throughout my life, I have walked down many paths. Many paths were difficult, many caused me to stray from the Lord, and many encouraged me; however, each pathway built me. One of the most recent prominent pathways that God has written my story through is the pathway that led me through the doors of Christian Campus House.

Starting my freshman year as an anti-social nursing major coming from various other scarring past issues, I encountered a friend who kindly invited me to various events such as Connect (an all-nighter). During my first semester, however, I made the silly mistake of devoting my time to secular friends and boyfriend scenarios instead of allowing God to hold my heart. Therefore, I did not grow closer to God that semester and ended up walking down a broad path to eventual destruction.

During my spring semester, I joined a community group that turned my life around and upside down and put me on the narrow, winding path to success. The Spring Break trip also played a major role in tossing me into the gentle but cleansing waves of a lasting community.

Before I came to college, I had pursued horses, music, and literature heavily; through CCH, Christ has showed me ways to use all of those gifts and not let them go by the wayside. Although I have no idea how these will relate to nursing, all that matters to me right now is how they glorify God. I have been able to spend some peace-granting, quality time with my own horse, training him for my eventual missions work of working mountain ranges and remote villages, bringing medical care to them. Also, CCH has inspired me to pursue music again; I am blessed with the wonderful opportunity of being able to worship through instruments and voice among some very talented band members; not only that, but I am able to participate in the University Symphony Orchestra and various other musical functions. The Lord gives me ministry opportunities each day, and continues to surprise me always. The current path I am on is far from easy, but I know it will be rewarding and the Lord is using it to build my relationship with Him."